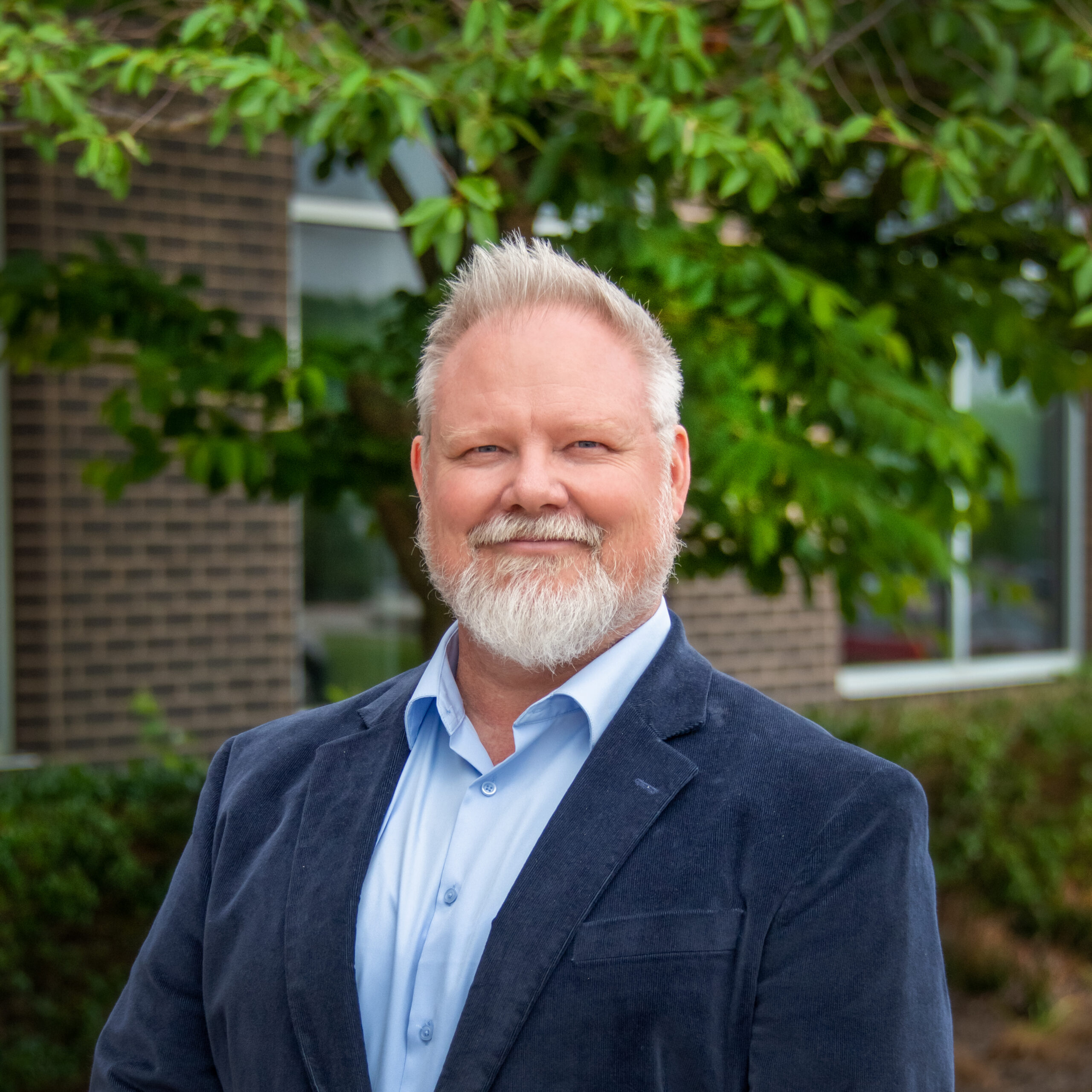 Daniel is a licensed Architect who earned his Master of Architecture from the Savannah College of Art and Design in 2000. He joined Benchmark Group in 2022 and has worked on renovation and ground-up projects for Target, Bass Pro Shop and America's Car-Mart. Prior to Benchmark Group, he worked on a diverse array of projects including the Gerald R. Ford Presidential Museum, Mother Seton Parish Church, Emanual Baptist Medical Center, and several elementary school projects in AR, MD, VA & DC. He has also worked on designs for financial institutions, office buildings and GSA contract government projects including the Department of the Treasury, the National Archives and fire stations for Montgomery County FD. Having owned his own business designing high-end homes in Northwest Arkansas for 15 years, he gained extensive experience in construction, client relations and cost estimating.
Daniel taught graphic design and CAD as an adjunct faculty at Northwest Arkansas Community College for ten years and is proficient in Revit, BIM360, Sketchup, ArchiCAD, Rhino3D/RhinoCAM, Fusion360, 3ds Max, and Adobe CC software. He is fluent in Spanish and has been published numerous times in print and online for his designs, photography, and technical articles.
Daniel served as Scoutmaster with the BSA for 10 years and enjoys being outdoors, taking road trips, and has a lifelong love of learning.
Masters of Architecture with minors in Architectural History and Art History,
Savannah College of Art & Design
American Institute of Architects (AIA)
Cal OES Safety Assessment Program (SAP)
Contract Specifications Institute (CSI)
International Code Council (ICC)
National Council of Architectural Registration Boards (NCARB)